IT Services Bewdley & Wyre Forest
Do you harness the full power of your IT
? Work with us to make the most out of your business' technology.
We are Microsoft Partners.
Schedule a call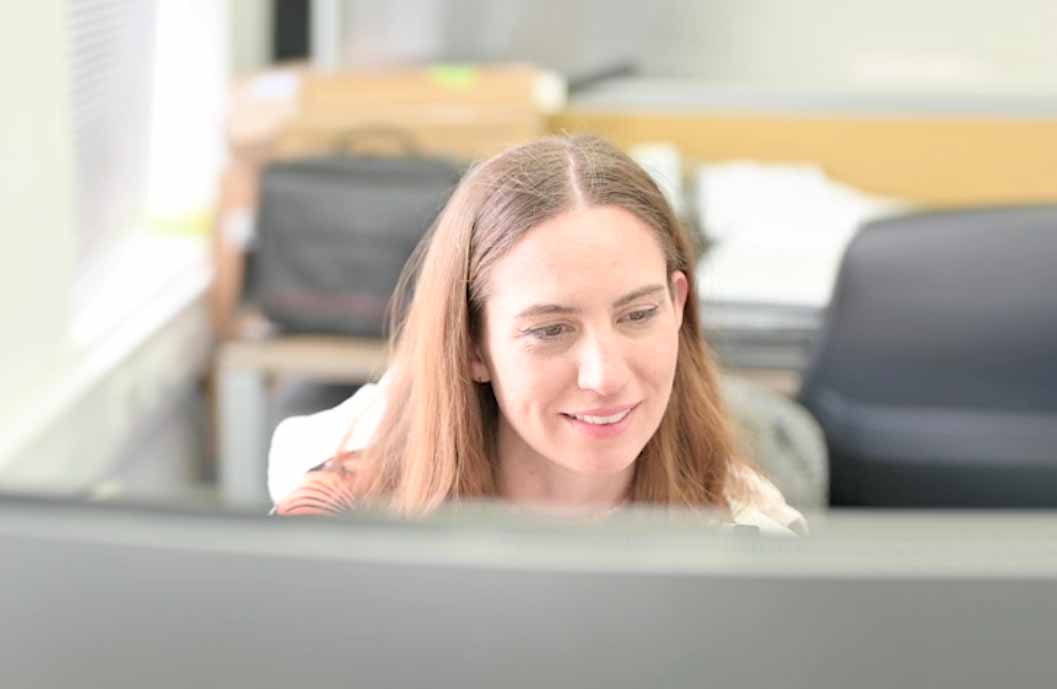 Are you let down by your managed IT service provider?

Slow response

Jargon

Reactive

Hard sell
Bewdley Business IT Services
IT issues fixed quickly

Protect your business from cybercriminals

Use technology to drive business growth

Prevent IT problems

Never worry about back-ups again

Harness the full power of IT in your business

A single point of contact for all your IT needs
Schedule a call
IT Managed Services Bewdley
- Who we work with -

65+ clients achieving ROI from their IT.
We partner with many excellent businesses based in Bewdley, the Wyre Forest and the surrounding area.

Islabikes
Renowned Bike Manufacturer
We provide the children's bike specialists with managed IT support, cybersecurity, Office 365, data storage, and backup services. We also helped Islabikes to migrate their data and emails, to the cloud.

Autism West Midlands
Charity
With offices located across the region, and a remote workforce, we provide local IT support and a virtual helpdesk to the not-for-profit organisation. We also provide IT consultancy and ad hoc IT projects such as moving to Microsoft Office 365.
IT Services Bewdley and Wyre Forest
- Why work with Superfast IT? -
0

%

Calls answered in 10 seconds
20 years IT Support experience
Helping small and medium-sized businesses
We have plenty of experience helping small businesses take control of their cybersecurity, cloud migrations, data back-up and disaster recovery, Microsoft 365, telephone (ViOP), IT consultancy and connectivity - internet, WiFi and 5G.
We are a small business ourselves, and appreciate the challenges of running a small business. If you don't have the time to make the most of your IT, we can help your business access a high level of IT expertise. We can make IT your strength and not just another thing to need to deal with.


Schedule a call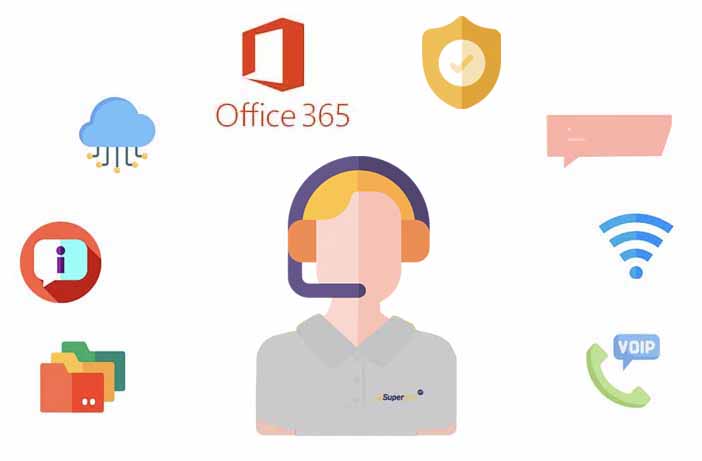 Fast resolution
We appreciate fixing your IT issues quickly is important. Your team is not productive if they're waiting for an IT issue to be fixed. This is what we are good at. We are fast, reliable and one of the best in business.


"They are very responsive to any issue you have; it is taken care of in a professional manner. Once you pick up the phone or email Superfast IT you know your problem will be fixed."


IAN PERKS
SALES DIRECTOR, ALLOY HEAt
Expert guidance

"Wilkes Tranter & Co Limited the accountancy practice I work for have used Superfast in all the 13 years I have been there. We have overcome many IT issues with the help and support of the team and they always go above and beyond to sort any issues or updates with our system. Great team."


JAMES ELLWOOD
Director, WILKES TRANTER
Easy to switch IT suppliers

It's easier than you might think to onboard Superfast's outsourced IT support or escape bad support. Once you decide to move, we will speak to your old IT company so you don't have.

No downtime.
No hassle.
No awkwardness.
Making 'IT' simple
Focus on running your business.
We make IT simple. No more interruptions.


All in all, it seems there's not really much to go wrong with Superfast IT. But when things with IT do go wrong, it always hits productivity in some way. The key element for us in using Superfast IT is the peace of mind that there's always someone there with the knowledge to fix it. Over the last 20 years, we have had excellent service from an accessible, very friendly, highly trained team - benchmarked against some of the biggest names in IT Support"
★★★★★ Review
Mike Allen, Maxpower
Money back guarantee
Risk free Managed IT Service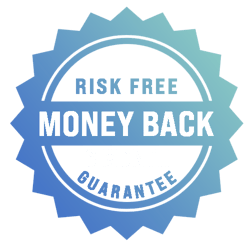 Our reputation and success rests on making sure we deliver what we promise. That's why we offer a no-quibble, money-back guarantee. If you're not happy with our service after three months, we will refund your fees and provide a further three months free support so you have time to make alternative arrangements.
Schedule a call
Request a quote
Free quote. Find out how much IT support costs.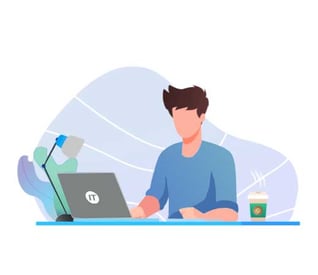 Your virtual IT department
Serving small businesses based in Bewdley, Wyre Forest, close to the River Severn and the surrounding area.
Bewdley IT Support
Professional. Speedy response. Proactive IT.
We are a virtual IT department. As dedicated IT support, your team can tap into our expertise as much as they need, through our managed IT service.
We have helped small and medium sized businesses in Bewdley make the most out of their IT for 20 years.
Getting IT issues solved quickly and operations running smoothly is what we do best. We help businesses to minimise downtime and maximise productivity.
Our friendly team of experts provide clear, honest and practical advice, saving business owners and operations managers time, energy and money.
More than 65 small and medium-sized businesses entrust us with their IT and cybersecurity. We solve everything from every-day issues to complex IT infrastructure, cloud and security projects

Partnering with ambitious small businesses in Bewdley
We think Bewdley is a great place to do business. An area with a rich agricultural and industrial history, it's also home to many enterprising businesses, from industrial and engineering to warehousing, property, professional services, leisure and non-profit. We enjoy partnering with the historic town's excellent SME community.
And we are just as fond of Bewdley and the Wyre Forest out of hours – who doesn't enjoy a stroll in the ancient woodland or alongside the riverbank, watching the rowers and catching a glimpse of the Severn Valley Steam Railway, with fish and chips from Merchants and an ice cream from Teddy Gray's!
Get in touch, let's work together.

Schedule a call
FAQS
What IT support does Superfast IT offer in Bewdley?
As Bewdley's friendly and reliable IT support and services provider, we offer IT support packages and cybersecurity to suit the needs of any small and medium sized business.
We take the time to learn your business inside out. With this insight, we can optimise your IT, not only making the most of existing IT, but also ensure your IT is manageable and no longer time consuming.
We cover everything that you need, from 24/7 monitoring, security, cloud migration, to disaster recovery and an IT overhaul.
How quickly can an IT engineer reach a Bewdley or Wyre Forest business?
With our headquarters located only a 25-minute drive from Bewdley and 20 minutes from Wyre Forest via the A451, our friendly IT experts can be with you promptly, whenever on-site assistance is required.
Why choose managed IT services in Bewdley from Superfast IT?
Whether outsourcing IT is new to your business or you are considering switching IT companies, there are many benefits to working with an expert IT company like Superfast IT. Rest assure, when you work with Superfast IT, you are choosing a friendly, reliable and knowledgeable partner, that is a leader in IT support delivery.
Get in touch, let's work together.
Remote IT support for Bewdley businesses
We are proud to work with many Bewdley based businesses.
We support small and medium sized companies in Bewdley and the Wyre Forest.
We cover Bewdley, the Wyre Forest District, including Bewdley Business park and Alveley Industrial Park.
Visit our Birmingham, Stourbridge, Halesowen, Worcester, Redditch, Bromsgrove and Dudley, Wolverhampton, Redditch and West Midlands pages see view more of our clients.
Visit our case studies for BCRS, Edward's Trust and Co-ordsport to see what our clients think about us.

The service we get from Superfast is excellent. With their help desk, we get a virtually instant response.
Paul Kalinauckas
Chief Executive, BCRS Business Loans, Wolverhampton

We have bean dealing with Superfast IT for many years and the team are always very responsive to our technical glitches, in most cases issues are resolved within a few minutes.
Kevin Jukes
Sales, Signs Now, Wolverhampton
Learning Centre
Useful tip and hints for IT, digital & cybersecurity
Bewdley IT services
We provide IT services in Bewdley and Wyre Forest. These include cybersecurity, cloud computing and migrations, data back-up and disaster recovery, Microsoft 365, telephone (ViOP), IT consultancy and connectivity - internet, WiFi and 5G.