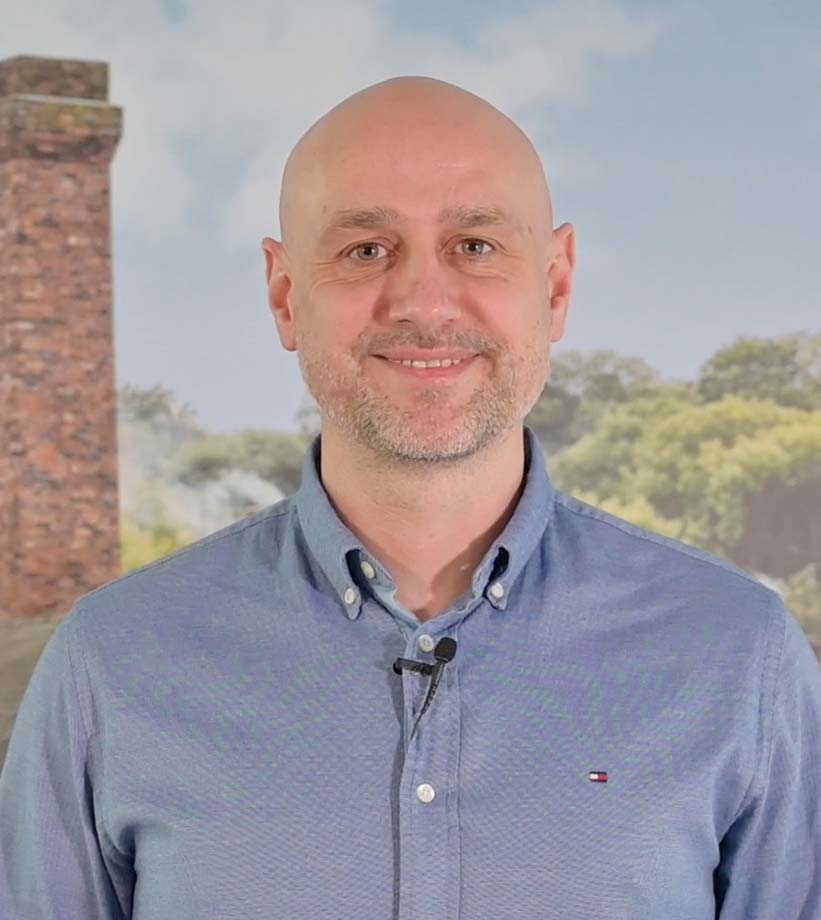 James Cash
Founder and Managing Director
James Cash is Managing Director at Superfast IT, having founded the company in 2002. Previously, James worked in IT roles for large organisations including BMW, Britvic and the NHS.
James Cash
Founder and Managing Director


Social profiles
We asked James a few questions:
How did you get started in business?
I started off the company providing IT consultancy services to large enterprises with thousands of users and hundreds of servers. My first small business client came after my accountant asked me if I would look at improving his IT systems. I must have done a good job because he referred me to some of his clients and things grew from there. A year or so later, I had built up a base of around fifteen clients, and it was time to hire my first employee.
What is your key to success?
Being a business owner can be tough. You need skills in leadership, communication, finance, sales, strategy, marketing, and time management to name just a few! I didn't know much about any of these things when I started out, so I have had to do a lot of reading over the last fifteen years or so, mostly in areas of business and also self-development. I would advise anyone to spend 30 minutes each day reading. I have probably read hundreds of books and my favourites include:
The 7 Habits of Highly Effective People
The E-Myth Revisited
The Chimp Paradox
The Five Dysfunctions of a Team
Traction
I have also learned a lot from the clients I have worked with over the years. Some of them have vast amounts of experience running their small businesses, and I try to pick up a few hints and tips from them while my IT advice is flowing in the other direction. I feel fortunate to have met these people who have been able to help me along the way.
What motivates you?
I love going to work at Superfast IT. To me, small business owners are like heroes who are creating and safeguarding jobs for people they genuinely care about. I get a real kick out of working with other business owners, helping them grow their companies and be more successful. It's not like working in a big business where you are just a number. Smaller businesses aren't like that, and I'm glad to be a part of something different. We also provide free/discounted services to local charities, and it feels good to be able to give something back.
Tell us about your day to day role at Superfast IT
My role at Superfast is to work on strategy, culture, and building people. Day-to-day I'm focused on working with our team to find new ways to add value for our clients. Thinking about what the business will need to be like in the future, helping the team solve problems, passing on my knowledge and helping them to learn and grow.
The main client problems that I help to solve are how they can use technology to better support their businesses and how to best protect themselves against the growing cyber security threat.
I love my job because it gives me so many opportunities for learning. It challenges me with new problems to solve and I get to help others learn and develop too.
When clients work with me, I think they're going to experience someone who can help them craft a vision for the future of how IT can help them to be more successful.
What do you enjoy doing in your spare time?
With my children and a business to run, I don't get a lot of spare time in the week, but at the weekend I like to ride my mountain bike, so I can often be found racing around Cannock Chase.
For my sins, I was also born as a Birmingham City fan (a family tradition), and I go to most home games with my son, who is as optimistic about 'The Blues' as I was at that age. Unfortunately, I've developed a degree of pessimism about them, brought about by years of disappointment!
I like to travel, go on day trips, cook and play games. To keep active I go to the gym, do a bit of running, ride a mountain bike and play five-a-side football.
I love technology and I've pretty much automated our entire home with smart lighting, heating and security systems. It means I never have to nag the kids to turn off the lights. I've pretty much got every gadget you can think of and I must admit I'm a bit of an Apple fan. I use my MacBook, my iPhone, and my iPad every single day, and my other favourite toys are my Nikon digital camera and my drone.
Something people don't know about you?
Before I worked in IT, I served as a soldier in The British Army.
Get in touch
Speak to James or one of our IT and security consultants by completing the form below.