Events and webinars
We hold regular webinars to keep you informed about technology, business, IT, and Cybersecurity. Get in touch if you would like to feature as a guest speaker on a future webinar.
We are busy planning our next webinar. View our previous webinar recording or sign up to be notified about future events.
Sign up for future events
Be the first to hear about our future events and webinars.
Responding to Increased Cyber Threats Following the Ukraine Invasion
Uncover the steps business leaders should take to bolster their cybersecurity resilience and understand:
What is meant by heightened cyber threat and the relevance of the Russian invasion of Ukraine, to UK businesses.

Advice from the UK Government, directed from the National Cyber Security Centre (NCSC) to business leaders.

What Cyber Essentials is and how it can protect your business.

What to communicate to your employees to protect your business.

Access free resources to educate your employees including email templates and an informative poster.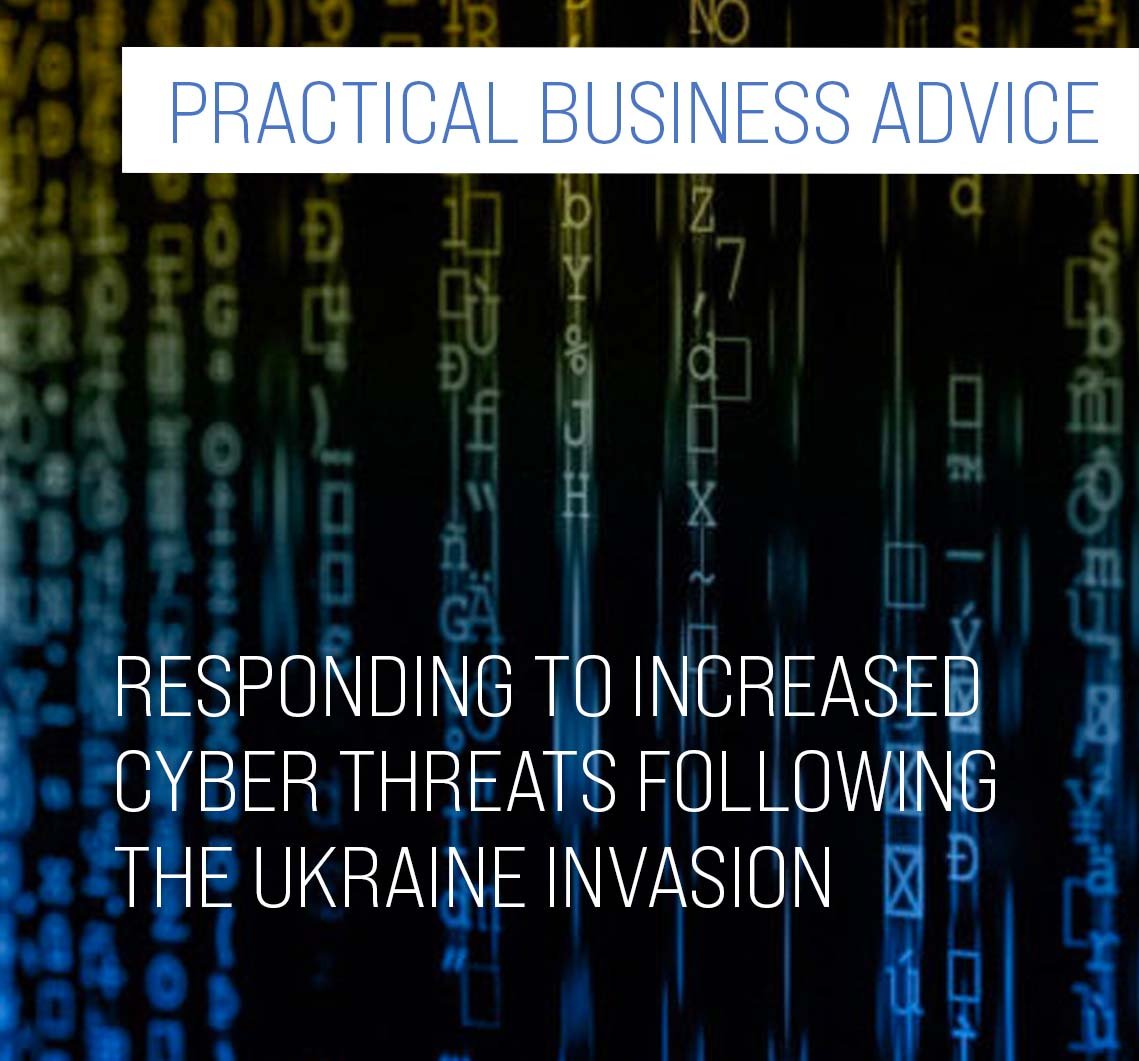 Cybersecurity for small businesses
Cybersecurity for small business leaders. Learn what cybersecurity an SME needs in 2021. Discover Home Office-funded cybersecurity resources available in the West Midlands.
Webinar joint hosted by West Midlands Cyber Resilience Centre who are supported by the National Police Chiefs Council (NPCC) and the National Cyber Security Centre (NCSC).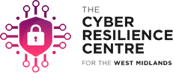 .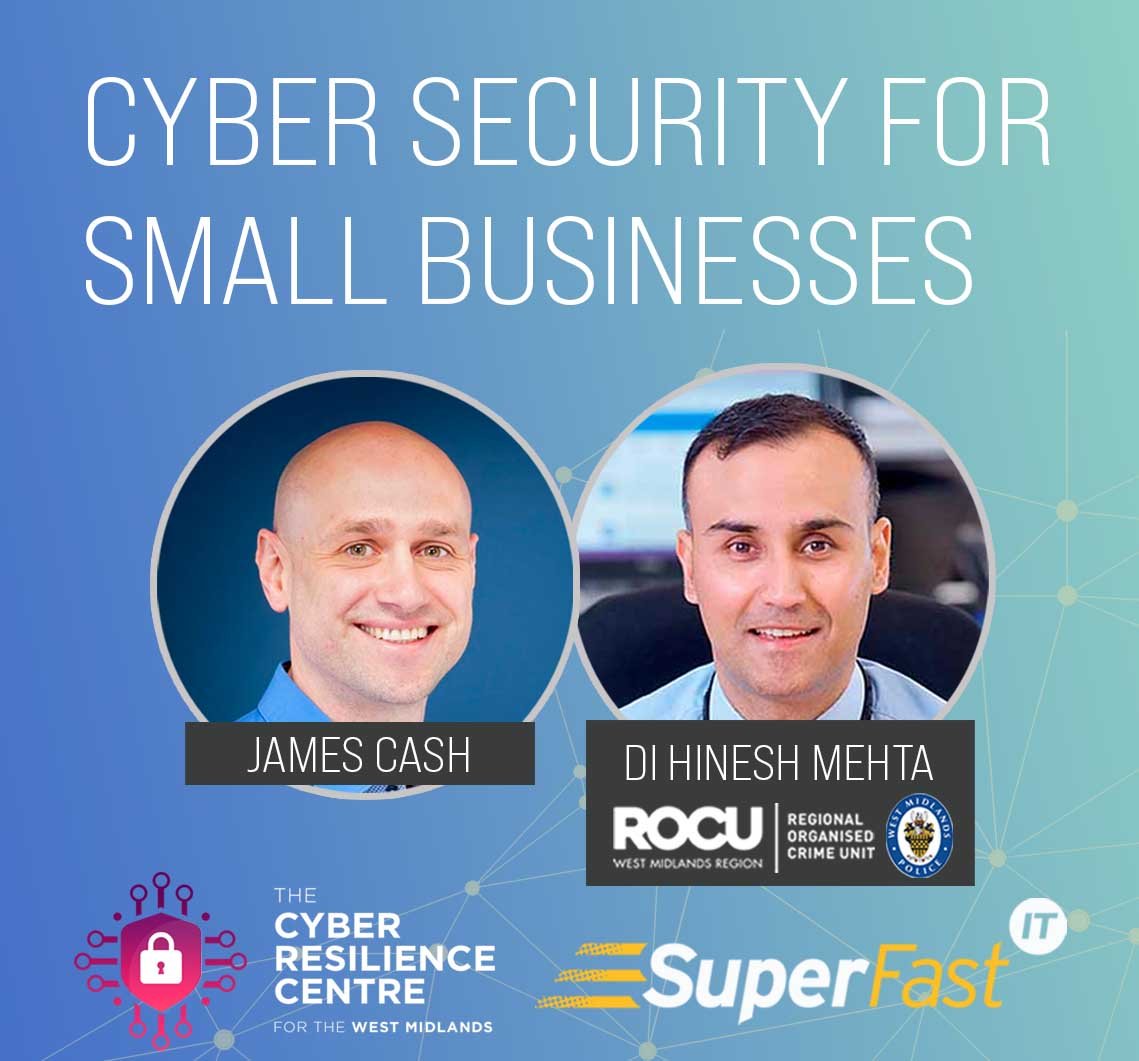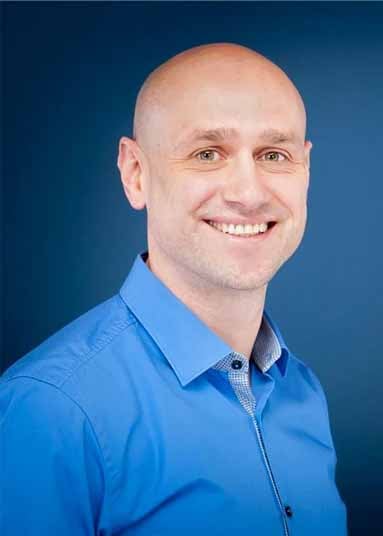 James Cash
Founder and MD, Superfast IT
Lead for cybersecurity at Superfast IT, James has 20 years experience in IT and security for small and medium sized businesses. James has been pinnacle in crafting and implementing cybersecurity packages for the 70-strong client base that spans Birmingham and the wider West Midlands, and is an advocate for helping small business to stay safe in the digital world.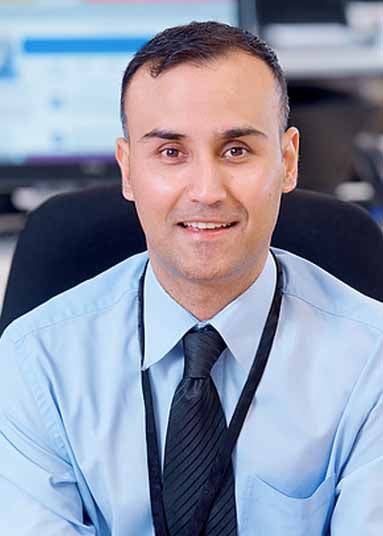 DI Hinesh Mehta
Former Head of Cyber and Innovation, West Midlands Cyber Resilience Centre and Detective Inspector at West Midlands Police Regional Cyber Crime Unit (RCCU)
Hinesh has been a police officer for over 16 years, most recently the Detective Inspector for the Regional Cyber Crime Unit. The majority of his service has been spent as a detective in various departments, including murder investigation and he started the country's first Digital Media Investigator Unit. Hinesh has been heavily involved with shaping the police response to cybercrime.
Register for future events!