Most small businesses don't have the time or expertise to make the most of the available technology. Superfast IT provides a team of specialists so you can harness the full power of IT.
Schedule a call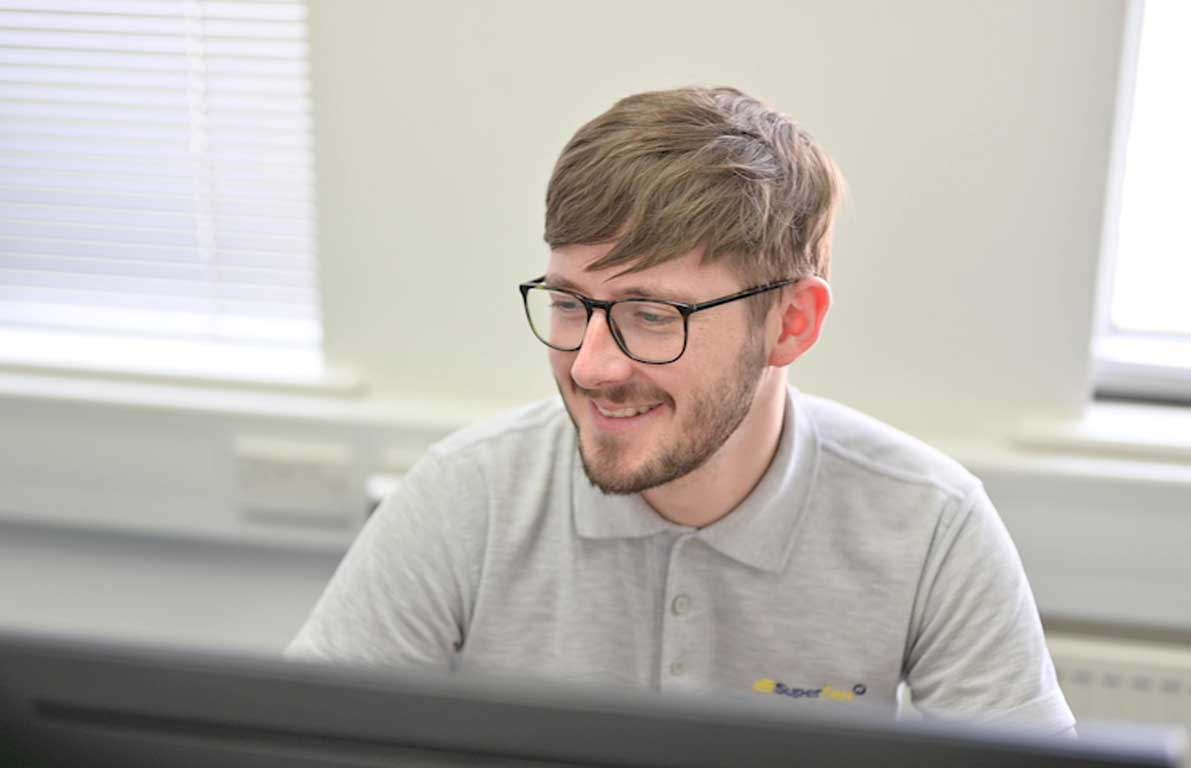 FRUSTRATED BY YOUR IT SUPPORT COMPANY?

Slow response
Problems take forever to resolve

Jargon
Talks jargon and is hard to understand

Reactive
No forward planning and do not help to achieve your business goals.

Hard sell
Only in touch to sell more stuff and have more sales people than technical staff.
Winning Business IT services
Get your IT issues fixed quickly

Protect your business from cybercriminals

Use technology to drive business growth

Prevent IT problems

Never worry about back-ups again

Harness the full power of IT in your business

A single point of contact for all your IT needs
Schedule a call
Who we work with
Our clients no longer struggle with technology problems.
Join more than 65 other local businesses.
Proud to work with many excellent businesses based in Birmingham.

Autism West Midlands
Charity
HQ on Kings Norton Business Centre and a number of offices spread across the West Midlands including Digbeth, Marston Green and Selly Oak.

BCRS
Finance
With an office in Birmingham, BCRS specialise in providing loans to SMEs across the West Midlands.

Siddall Jones
Commercial property
HQ in Birmingham, Siddall Jones are specialists in property sales, letting and property management across Birmingham City Centre, the Jewellery Quarter, Winston Green, Summerfield, Edgbaston, Hall Green, Hockley, Knowle, Acocks Green Mosely and Saltly.
20 years experience
IT Support Services in Birmingham
We have been in the IT support business for 20 years - we are a small business ourselves - so we know what it feels like to run a small business and the many challenges that presents. That's why we want to

make IT a strength

and not just another thing in a long list you need to deal with.

SME IT Support Packages
Our Business IT support packages are designed for small and medium sized businesses in Birmingham. As a small business, we understand that time and resources are precious. This is why we have designed cost effective, proportionate solutions.

Fast resolution


Our speedy response doesn't go unnoticed. Superfast IT take pride in delivering a fast service.
"They are very responsive to any issue you have; it is taken care of in a professional manner. Once you pick up the phone or email Superfast IT you know your problem will be fixed."
SALES DIRECTOR, ALLOY HEAR

Expert guidance

"Wilkes Tranter & Co Limited the accountancy practice I work for have used Superfast in all the 13 years I have been there. We have overcome many IT issues with the help and support of the team and they always go above and beyond to sort any issues or updates with our system. Great team."
Director, WILKES TRANTER

Easy to switch suppliers


It's not as difficult as you might think to switch IT suppliers and escape bad support. Once you've decided to move, we will speak to your old IT company so you don't have. No downtime. No hassle. No awkwardness.
0

%

Calls answered in 10 seconds
We have used Superfast IT since 2004, and I recommend them highly. Their expertise has enabled us to streamline our IT set-up and keep all of our users and data secure. Their response times are fantastic, and they are a pleasure to deal with.
Mark Burgess, Big Button, Marketing and Video Agency, Jewellery Quarter, Birmingham
We have been using SuperFast-IT now for 9 years and can not fault them. They are very professional and help us step by step with any IT issues we may have. So thanks guys!!
Natalie Siddall-Jones, Property, Birmingham city centre
Get in touch
If you're a Birmingham Business, the first step is to get in touch. Call, email, fill out our website contact form or book some time with an expert:
Website contact form
0121 309 0090
support@superfast-it.com
Book time with an expert



Plan
Let's get to know each other, explore your business and perform a technical assessment to pinpoint areas of improvement. We develop a Technology Success Plan so you can win at business.
Progress
IT('s) sorted!
You are onboarded. We deal with your previous IT company (if there is one) and vendors, for an agro free, smooth transition.
And best of all, you start getting results from your technology. We can't wait to work with you, but you need to make the first move... Schedule a call.
Money back guarantee
Risk free Managed IT Service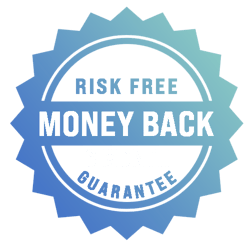 Our reputation and success rests on making sure we deliver what we promise. That's why we offer a no-quibble, money-back guarantee. If you're not happy with our service after three months, we will refund your fees and provide a further three months free support so you have time to make alternative arrangements.
Schedule a call
Request a quote
Free quote. Find out how much IT support costs.
BUSINESS IT Support in Birmingham
What's included?
Expert advice and guidance

Virtual IT manager and dedicated primary engineer

IT management and administration

Unlimited remote and on-site support

Core cyber security protection

Back-up and data recovery
Network administration

24/7 system monitoring

Bespoke IT roadmap to fit your budget and target

Annual strategic planning meetings

Ongoing account management and IT audits

Free website hosting and domain



Expert advice & guidance
Advice and guidance, with a virtual IT manager and dedicated primary engineer. Bounce ideas off us. Find a tech solution. Make sure that you are buying the right equipment and not wasting money. Make the most out of your existing IT and uncover opportunities for improvement.

IT management & administration
We keep your IT up-to-date, which will prevent many IT issues from ever occurring. We provide day-to-day maintenance; daily monitoring and issue prevention, keeping your IT systems secure and ensuring security measures are operational and effective.

Unlimited remote & on-site support
We are your virtual IT department, but also on call for call-outs. Many issues can be resolved quickly and remotely over the phone. Superfast by name and nature, we ensure issues are resolved quickly. We continue to provide on-site support throughout the pandemic, while taking precautions to keep everyone safe.

Core business cybersecurity
Keeping your business secure is a major benefit of having our managed IT service package. Our core security pack offers a base level of security for SMEs on a budget, with the option to upgrade highly recommended. Keep your data safe, with files, emails and data regularly backed-up.

Back-up & data recovery
Your data and emails are in safe hands. Servers are backed every hour, with three additional copies of data backed up and stored in separate locations. That's four copies altogether.
Your data is always retrievable, whether you have a fire, flood, laptop stolen or cyber incident. Microsoft 365 data is also recoverable.

Free website hosting & domain
Thrown in with your IT support subscription, your website and domain will be properly configured and secured with the correct SSL certificate. As well as consolidating the number of suppliers you use, it will save you time by reducing the number of invoices and admin you deal with, and bonus - it will save you around £20 every month.
We understand your challenges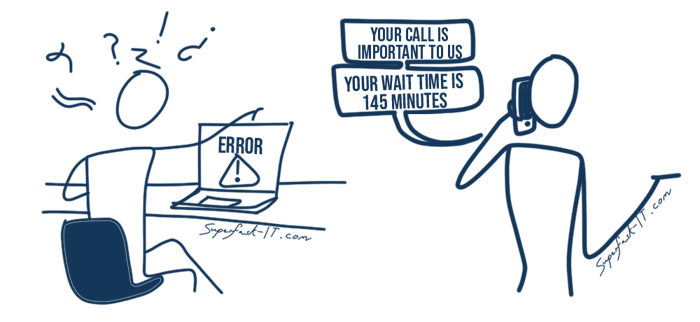 Lack of time
IT has become unmanageable and taking up too much time. Chasing your IT provider has become the norm. Your time could be better spent on running your business, not on IT niggles.
Too much Jargon
Does it feel like you're being bombarded with technical jargon? It shouldn't feel like you can't understand IT or security. We speak in plain english and only have UK based call centres.
Poor IT performance
Slow IT? Things keep crashing? Your IT performance isn't measured or there is little ROI visibility. Too much down time and your team complain about IT.



Reactive
Firefighting IT issues?
You only hear from your IT support to report an issue. No forward planning or advice on how to improve.
Security
No time to research and learn about cybersecurity. Unsure if your business is secure or what affordable security is available for an SME in Birmingham.
No one has checked whether your data is being backed-up.
Need for change
You want to keep up to date with new technology and not be left behind. But you are not sure what IT you need or what is possible for your digital transformation.
What is viable and affordable?
Quick response to COVID19
"When I had to start working from home at the start of Covid-19 lockdown, I had so many tech issues and I was calling Superfast IT at least 2 to 3 times a day requiring assistance, but they just called back sorted it and had a natter. They are such a friendly team and I cannot recommend them enough"
★★★★★ Google review
Your fast, reliable managed IT support partner offering a range of services to help your business.
Searching for a friendly IT company in Birmingham?
We are ready to help.
IT Companies in Birmingham |Your virtual IT department
For almost 20 years, we have provided outsourced, remote IT support services to ambitious small businesses in Birmingham.
Reliable, secure IT solutions are crucial to the smooth running of your business. We work with 65 small businesses, keeping the IT running smoothly for 1,500 people in Birmingham and the surrounding areas.
We work hard to be one of the best IT companies in Birmingham. But it is collaborating with vibrant SMEs in Birmingham and West Midlands that has made us who we are today.
Birmingham and the West Midlands has much to boast; HS2, the metro extension, potential gigafactories, a vibrant city centre, Commonwealth Games 2022 and and innovative creative hub in Digbeth. The West Midlands has an ambitious digital plan including 5G test pilots. We are here to support the regions' excellent SME businesses; to take advantage of these opportunities and enabling the right IT to thrive.
We think Birmingham is a great place to do business. Why not get in touch with us and see if we can work together?

Fast response
& proactive
Speak to support within minutes.
Most IT issues resolved within 10 minutes

What is proactive IT?

Reach your
business goals
Drive your business growth
through technology

How IT helped NPA's growth.

Protect against
cyber criminals
Phew! Peace of mind that you're protected against cyber-criminals and malware

Cybersecurity for small businesses
Peace of mind
Put the aspirin back because there's no more headaches.
Fast response rate
Calls connected within 10 seconds ⋅ Majority of tickets resolved in 10 minutes
MANAGED IT Services in Birmingham
We offer a wide range of Managed IT services including cyber security, cloud computing and migrations, data back-up and disaster recovery, Microsoft 365, telephone (ViOP), IT consultancy and connectivity - internet, WiFi and 5G. We work hard to be one of the best IT companies in Birmingham, so get in touch with us and see if we can work together!
Tons of Resources to Help
Visit our learning centre