- Case Study -
NPA 24/7.
IT support for a Halesowen Call Centre
Business IT support to match NPA's AMBITIOUS GROWTH PLANS, from 30 to 200 employees.

24-7 IT support that would grow with their business


Nick Hancock, Managing Director of home emergency experts, NPA, discusses how they found COST EFFECTIVE IT support with Superfast IT.
"We needed an organisation that was reliable…We needed an organisation that was flexible in order to grow with us. We needed an IT company that we trusted, that would help the business and really be a partner to us. I can honestly say that Superfast IT are a part of our business."
Nick Hancock, MD, NPA, based in Halesowen.
0

%

Customer satisfaction rating
NPA
Case Study
NPA were struggling with IT. Their operations ran 24/7, but their in-house expert worked 9-5. They struggled with IT support out of hours and during annual leave. It wasn't working. NPA were also growing quickly and needed a long-term IT solution that could grow with their business. IT infrastructure upgrades were needed as the business grew, so NPA sought a technology partner that would help them improve and develop their IT.
IT challenges
NPA needed 24/7 IT support as their operations ran round-the-clock.

If their systems went down and the team couldn't answer calls, they let their clients down.

NPA were growing and needed a flexible solution that would lend itself to their expanding operation.

Sought a cost effective solution.
About NPA
NPA are one of the UK's leading providers of emergency property assistance.
Their team of advisors answer, deploy and respond to thousands of calls from our client's customers every year. Over the past 5 years, NPA have grown the business from 30 to nearly 200 employees after winning contracts with insurance, house builder and housing association markets.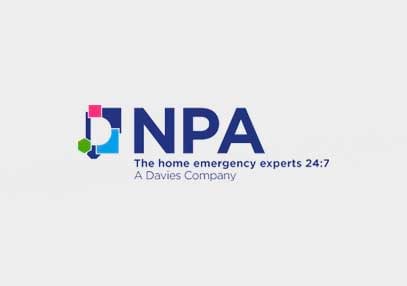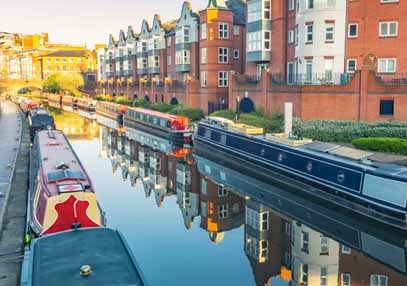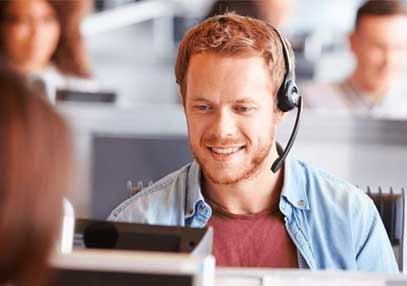 Solution
NPA subscribed to outsourced IT support, using Superfast IT's managed IT service.
NPA choose 24-7 coverage.
Superfast's IT Pricing structure was cost effective and flexible to meet their growing staffing numbers.
NPA leaned on Superfast IT expertise for other IT project work, including an office move to accommodate their increasing staff numbers, as well as being involved in formal tenders to meet security requirements/audits and product development.
Outcomes
Transition from in-house to outsourced IT went smoothly.

IT challenges could be addressed 24/7: anytime, anyplace.



IT infrastructure and flexible pricing meant they were prepared for their business' fast growth

IT costs were predictable and easy to budget

Became a trusted partner
Testimonial
Nick Hancock, MD, NPA
"We are a 24/7 claims handling business with a call centre that never shuts, so that's 365 days a year. As you can imagine, it's really important that we have good IT support.
"If we're not able to operate and if our claims system isn't working, we have really big problems and we let our clients down, so our IT was really important.
"We have been operating now for about seven years. When we first acquired the business, we had an in-house IT support person who was really good at their role, but the problem that we had was we couldn't get him to be 24/7. We always struggled a little bit when we had any IT issues.


"The in-house solution for us didn't really work, it was just going to be too costly"
"The other problems that we were growing fast. When we first started the business we had about 30 people in the business. We now, at our peak, we have almost 200 people. One person looking after almost 200 people was way too much for them. The in-house solution for us didn't really work, it was just going to be too costly. We started to look at alternative options."
Choosing the Outsource IT support
"Once we made the decision that we were going to contract with an outsourced provider, we then started to look around at who we should partner with. We drew up a short list of the sort of requirements that we needed.


"We needed an organisation that was reliable, that was flexible, because we knew we were going to grow."

"We needed that flexibility, we needed them to be able to focus and grow with us as a business, but also support us on other things. Not just the day-to-day support, but as we grew, we knew that we were probably going to have to move offices and develop our systems in other ways.


Transition from in-house to outsourced IT
"Once we had chosen Superfast as the partner, we went through the transition. As much as we, right from the beginning, believed that Superfast was the right organisation for us, there was still that nervousness going from an in-house support, that understood the business and worked for us and was always there, to an external organisation that that didn't understand, at the beginning, what our business was.
"We were slightly nervous about it, but actually the translation went really well. The guys came in, looked at the business, spent quite a lot of time understanding it, got under the skin of how it operates and what's important to us, ie. being able to operate 24 hours a day, but it was also the experience of always having that support there that I think put us at ease.
"The experience was much better than we anticipated."
"With one person as a support there was always the issues around holiday cover and just them not being available 24 hours a day. Whenever we had any issues, we always knew that there was somebody going to be available to help pick that up. So the experience was much better than we anticipated, but the comfort that we got from the team was really important.
Trusted parner

"When we look at improving the business, we ask for James or one of his team to come in and see us and we go through things like next stages, if we are producing a new product. The guys come in and we include them as part of the design stage. Or quite often, if we are doing any formal tenders, the guys will become part of the bid team and sit in with us and help provide the tenders and answer a number of IT questions.
When we chose Superfast as our partner to provide the support, we knew that we would need to choose somebody that we trusted and would help the business and really be a partner to us. We've been working with Superfast for around four to five years and, we can honestly say that they are actually part of our business. Anything that we do in the way of new services, we include them as part of that.
"We rely on them. We have confidence in them. We understand the pricing mechanism. It's clear as we grow, we know what our increased prices will be and that's all part of having that day-to-day working relationship of trust and real support to the business."
What next?
Are you are considering switching IT suppliers, but not sure where to start?

Find out how to work with us or learn more about us.


Ready to find out how we can work together?
Get in touch to explore how we can partner.