Are you let down by your managed IT service provider?

Slow response

Jargon

Reactive

Hard sell
IT Managed Services Walsall
- Who we work with -

Over 80 clients with IT running smoothly,
We partner with many excellent businesses based in Walsall, Highgate, Bloxwich, Aldridge, Bilston, Wednesbury and Willenhall.


BCRS
Business loans
BCRS provides business loans in Walsall and across the region. To ensure BCRS' operating run smoothly, we provide a full managed IT service, cybersecurity, Office 365, data storage, and backup. We also ensure BCRS maintains Cyber Essentials cybersecurity accreditation standards.


Autism West Midlands
Charity
Supporting families in Walsall and the surrounding area, we have provided IT services for the not-for-profit for over 10 years. We provide IT support, cybersecurity, Microsoft Office 365 and cloud migration.
IT Services Walsall
- Why work with Superfast IT? -
0

%

Calls answered in 10 seconds
IT support for small businesses in Walsall
We have helped small and medium-sized businesses with their IT for 20 years! Over the years, we have kept ahead of technological developments to resolve all IT challenges including cloud migration and cloud management, data back-up and disaster recovery, Microsoft 365, telephone (VoIP), IT consultancy and connectivity - internet, WiFi and 5G.
As a small business, we appreciate the challenges of running a small business. If you don't have the time to make the most of your IT, we can help your business access IT expertise. We make IT your strength, that is reliable and cost-effective.


Fast IT response & resolve
Solving your day-to-day IT challenges quickly is important to us and one thing that sets us apart from other IT businesses. Our clients appreciate it too:


"They are very responsive to any issue you have; it is taken care of in a professional manner. Once you pick up the phone or email Superfast IT you know your problem will be fixed."


IAN PERKS
SALES DIRECTOR, ALLOY HEAt
Expert guidance
From day-to-day fast resolves to more complex IT challenges, such as cloud migrations or office moves, our experts have overcome many, varied IT challenges. Expect practical and feasible guidance.
"Wilkes Tranter & Co Limited the accountancy practice I work for has used Superfast in all the 13 years I have been there.
"We have overcome many IT issues with the help and support of the team and they always go above and beyond to sort any issues or updates with our system. Great team."


JAMES ELLWOOD
Director, WILKES TRANTER
I've been supported by Superfast IT for the past 3/4 years. Very professional, helpful and responsive time after time. Adam, Toby, Alex, Mark, Stefan and anyone I've ever dealt with have always been superb. If you are looking for top notch IT support then look no further than Superfast IT.
★★★★★ Google Review
Curtis Chen
Money back guarantee
Risk free Managed IT Service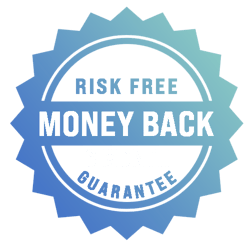 Our reputation and success rests on making sure we deliver what we promise. That's why we offer a no-quibble, money-back guarantee. If you're not happy with our service after three months, we will refund your fees and provide a further three months free support so you have time to make alternative arrangements.
Request a quote
Free quote. Find out how much IT support costs.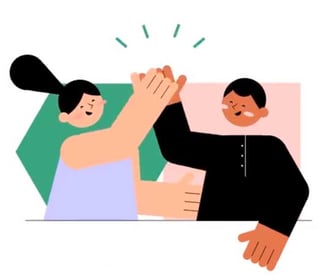 Your virtual IT department
Serving small businesses based in Walsall, Highgate, Bloxwich, Aldridge, Bilston, Wednesbury and Willenhall.
Walsall IT Support
Reliable. Fast. Professional
For over two decades, we have helped SMEs to make IT simple. You can access an entire IT department's knowledge, without the associated high costs.
We understand that as a small or medium-sized business, your time is precious. Keeping your operations running smoothly is critical - IT issues need to be resolved quickly to maintain productivity. This is why we offer fast, reliable IT resolves; friendly customer service, and even an IT strategy to future-proof your business.
From solving everyday technology niggles to completing complex IT projects, such as moving to the cloud - we can help. Our service revolves around your individual needs. We offer practical and affordable IT support packages to Walsall businesses.
Over 1,500 people in Walsall and the surrounding area rely on us to keep their businesses secure and operational. We save small businesses time, money and resources.
We handle your IT so you can do what you do best-run your business.
Partnering with ambitious small businesses in Walsall
We think Walsall is a great place to do business. With a strong industrial heritage, today, Walsall has a thriving SME community and has attracted several national companies to set up a base in the town, fueling the local economy.
Walsall is home to a number of enterprising businesses specialising in construction, manufacturing and engineering, insurance and repair, aerospace and aviation, social housing, healthcare and medical device, warehousing and logistics, retail and professional services. We enjoy partnering with Walsall businesses to help them grow and prosper.
Get in touch, let's work together.


FAQS
What IT support does Superfast IT offer in Walsall?
It is a big decision to outsource IT or move IT companies. But rest assured, when you work with Superfast IT, you are working with a local, reputable business. We understand that you are looking for an IT business that will ensure your business runs smoothly.
From day-to-day IT challenges, to 24/7 monitoring, security, cloud migration, to disaster recovery or an IT overhaul - we can help. Our friendly team is ready to resolve your IT challenges and get IT back under control.
How quickly can an IT engineer reach a Walsall business?
Located just a 40-minute drive from Walsall via the Black Country Route or M5, our team of friendly engineers can promptly arrive on-site as and when you need help on-site.
Why choose managed IT services in Walsall from Superfast IT?
Partnering with an IT company like Superfast IT can help small businesses run smoothly and prevent IT issues. If you would like the skill-set of an entire IT department at your fingertips - but without the hefty capital investment, choosing Superfast's managed IT service is the right choice. Our clients tell us, that working with us was the best decision they made.
Get in touch, lets work together.
Remote IT support for Walsall businesses
We are proud to work with many Walsall based businesses.
We provide IT support to small and medium sized companies in Walsall, Highgate, Bloxwich, Aldridge, Bilston, Wednesbury and Willenhall.
We cover Walsall and the surrounding areas including: The Enterprise Hub, Iron Park, Wednesbury, Axcess Park, Aldridge Fields Business Park, Empire Industrial Park, Beecham Business Park, Anchor Brook Business Park and Spring Vale Business Park.
Visit our Birmingham, Stourbridge, Coventry, Halesowen, Worcester, Redditch, Bromsgrove and Dudley, Wolverhampton, Cannock, Redditch and West Midlands pages see view more of our clients.
Visit our case studies for BCRS, Edward's Trust and Co-ordsport to see what our clients think about us.

The service we get from Superfast is excellent. With their help desk, we get a virtually instant response.
Paul Kalinauckas
Chief Executive, BCRS Business Loans, Wolverhampton

We have bean dealing with Superfast IT for many years and the team are always very responsive to our technical glitches, in most cases issues are resolved within a few minutes.
Kevin Jukes
Sales, Signs Now, Wolverhampton
Learning Centre
Useful tip and hints for IT, digital & cybersecurity
Walsall IT services
We provide IT services in Walsall, Highgate, Bloxwich, Aldridge, Bilston, Wednesbury, and Willenhall. These include cybersecurity, cloud computing and migrations, data back-up and disaster recovery, Microsoft 365, telephone (ViOP), IT consultancy and connectivity - internet, WiFi and 5G.