IT Managed Services Wolverhampton
- Who we work with -

More than 80 clients no longer struggle with IT or technology.
We are proud to work with many excellent businesses based in Wolverhampton, Wombourne, and Wednesfield.
IT Services Wolverhampton
- Why partner with Superfast IT? -
0

%

Calls answered in 10 seconds
Fast resolution
Our speedy response doesn't go unnoticed. Superfast IT take pride in delivering a fast service.


"They are very responsive to any issue you have; it is taken care of in a professional manner. Once you pick up the phone or email Superfast IT you know your problem will be fixed."


IAN PERKS
SALES DIRECTOR, ALLOY HEAt
Expert guidance

"Wilkes Tranter & Co Limited the accountancy practice I work for have used Superfast in all the 13 years I have been there. We have overcome many IT issues with the help and support of the team and they always go above and beyond to sort any issues or updates with our system. Great team."


JAMES ELLWOOD
Director, WILKES TRANTER
All in all, it seems there's not really much to go wrong with Superfast IT. But when things with IT do go wrong, it always hits productivity in some way. The key element for us in using Superfast IT is the peace of mind that there's always someone there with the knowledge to fix it. Over the last 20 years, we have had excellent service from an accessible, very friendly, highly trained team - benchmarked against some of the biggest names in IT Support"
★★★★★ Review
Mike Allen, Maxpower
Money back guarantee
Risk free Managed IT Service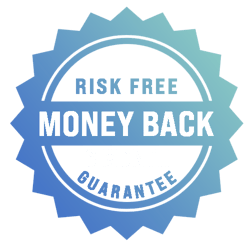 Our reputation and success rests on making sure we deliver what we promise. That's why we offer a no-quibble, money-back guarantee. If you're not happy with our service after three months, we will refund your fees and provide a further three months free support so you have time to make alternative arrangements.
Request a quote
Free quote. Find out how much IT support costs.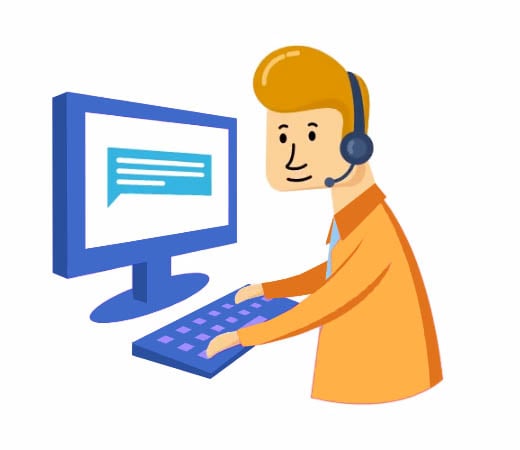 Your virtual IT department
Serving small businesses based in Wolverhampton, Wombourne, Aldersley, Wednesfield, Perton, Penn, Codsall, Albrighton, Bloxwich and the surrounding area.
Wolverhampton IT Support
Fast. Reliable. Proactive IT.

For almost 20 years, Superfast IT has provided Wolverhampton SMEs with managed IT support.
We understand what's important to you; ensuring your operations run smoothly, but also having access to professional, friendly, and expert outsourced IT when required. This is what we're good at.
We work closely with over 80 small and medium-sized businesses in Wolverhampton and the Black Country. Around 1,500 people trust us with their IT every day.


Partnering with ambitious Wolverhampton SMEs
Wolverhampton is ambitious and growing, with new construction and development taking place across the region. The city attracts world-leading firms in engineering, manufacturing, distribution, retail and warehousing. It is also home to many enterprising businesses specialising in professional financial services, creative and digital, environmental technologies, health and social care, hospitality and leisure, transport and logistics.
We enjoy partnering with the city's excellent SME community, providing the IT support, tools and tech knowledge to keep their teams productive, their data safe, and downtime limited.
We think Wolverhampton is a great place to do business. Get in touch, let's work together.
Remote IT support for Wolverhampton businesses
We are proud to work with many Wolverhampton based businesses.
We support small and medium sized companies in Wolverhampton, Wombourne, Aldersley, Wednesfield, Perton, Penn, Codsall, and Albrighton.
We also cover Wolverhampton city centre, Pendeford Trading Estate, Wolverhampton Business Park, Delta Trading Estate, Imex Business Park, Central Trading Estate, East Park Trading Estate, Satellite Industrial Park, Wolfrun Trading Estate, Owens Trading Estate, Hilton Trading Estate, Bilston Industrial Estate, Smestow Trading Estate, Amptronic Industrial Estate and Richard Hall Trading Estate.

The service we get from Superfast is excellent. With their help desk, we get a virtually instant response.
Paul Kalinauckas
Chief Executive, BCRS Business Loans, Wolverhampton

We have bean dealing with Superfast IT for many years and the team are always very responsive to our technical glitches, in most cases issues are resolved within a few minutes.
Kevin Jukes
Sales, Signs Now, Wolverhampton
Learning Centre
Find out more about us, as well as useful tip and hints for IT, digital & cybersecurity
Wolverhampton IT services
We offer many IT services in Wolverhapton, these include cybersecurity, cloud computing and migrations, data back-up and disaster recovery, Microsoft 365, telephone (ViOP), IT consultancy and connectivity - internet, WiFi and 5G.