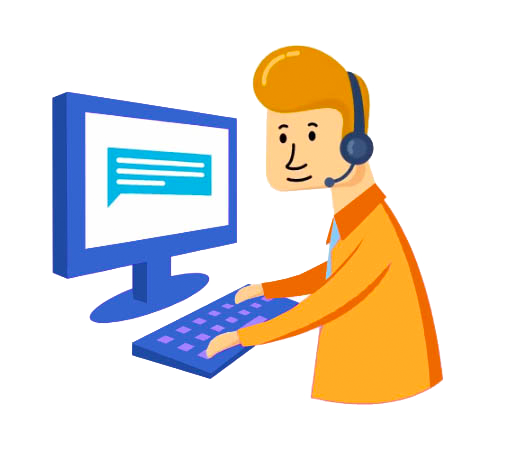 Your virtual IT department
Serving small businesses based in Dudley, Tipton, Cradley Heath, Rowley Regis and Wednesbury.


Dudley IT services.
Local, friendly and supportive local IT company.
Superfast IT has been a trusted partner in IT by small businesses in Dudley for almost 20 years. Having reliable technology is important. Our friendly managed IT support team take the pressure off IT. Daily queries are resolved, typically within minutes. We also keep a breadth of technology advancements so your business doesn't get left behind.
Take advantage of our expertise in IT so you can concentrate on running your business. We offer a monthly subscription IT support service package priced per team member using a computer, alongside a wide variety of optional project work. Working closely with over 80 small and medium-sized businesses in Dudley and the local region, around 1,500 people trust us with their IT, every day.
Partnering with Dudley SMEs
The Dudley Borough has a £1 billion investment programme in infrastructure and technology that will transform the town and surrounding area over the next decade. Dudley's rich industrial heritage is complemented by the £24.1 million Transport Interchange in the town centre, supported by the West Midlands Combined Authority connecting Dudley with Birmingham.
Much investment is taking place with the £28 million Very Light Rail (VLR) National Innovation Centre leading the UK in developing new rail technology innovation and manufacturing. Dudley's £82 million residential and leisure development, Portersfield, is expected to create hundreds of jobs, while construction of Dudley College's Higher Education 'university park' complex and Black Country and Marches Institute of Technology, costing £31 million, has also begun.
It is an exciting time to be in Dudley. The town has an excellent SME community, and we relish the opportunity to provide IT support to enable your business' growth.
Proud to be rooted in an enterprising area, working with some great Dudley based businesses.

Fast response
& proactive
Speak to support in minutes.
Majority of IT challenges solved in 10 minutes
Focus on running your business

Keeping business owner's life simpler since 2002. We handle your IT issues, so you have no more tech related stress.


IT support - What does this mean?
Managed IT support in Dudley
Access to our support team
IT management and admin
Remote and on-site support
Backup and disaster recovery for server and Microsoft 365 data
Free website hosting
Proud to work with many Dudley based businesses.
We support small and medium sized companies in Dudley, Tipton, Cradley Heath, Rowley Regis, Old Hill, Blackheath and Wednesbury.
We also cover business based near or in Dudley town centre, Vision Point Vaughan Trading Estate, Dudley Central Trading Estate, Coneygre Industrial Estate, Pheonix Trading Estate, Hale Trading Estate, Thornleigh Trading Estate, Queens Court Trading Estate, Corngreaves Trading Estate, Long Lane Trading Estate, Broadcott Industrial Estate and Excelsior Industrial Estate.
Visit our Birmingham, Stourbridge, Halesowen, Worcester, Bromsgrove, and Wolverhampton pages for more case studies.
Visit our case studies for BCRS, Edward's Trust and Co-ordsport to see what our clients think about us.

Co-ordSport
Motorsport and automotive distributer
Expert supplier of performance and tuning parts from some of the world's best brands in motorsport and automotive, catering niche vehicle markets. Headquarters based in Tipton, Dudley, Co-ordsport have built and run rally cars with many major teams and sponsors around the World, having won FIA events & Championships, also the SCCA North American Rally Championship

Alloy Heat Treatment
Aluminium heat treatment specialists
The UK's first and only specialist in the heat treatment of aluminium alloys. From high integrity components for the military, to the very latest developments at the leading edge of civil aviation and automotive, Alloy Heat Treatment has expertise in materials, treatments and surface engineering.

The work Superfast did at the beginning of the pandemic meant that the team were able to seamlessly work from either home or the office. We've been very fortunate, our business has survived and remained buoyant during the pandemic, despite the challenging trading conditions of both COVID and Brexit. I have no doubt that Superfast IT played a pivotal role in this and our general growth over the last few years.
Peter Collinson
Managing Director, Co-ordSport, Tipton, Dudley


Superfast IT have supported our company for around 20 years. In all of that time they have given outstanding support and very rapid service. I would gladly recommend them to anyone needing any form of it support.
Adran Church
Director, Alloy Heat Treatment, Dudley
Learning Centre
Find out more about us, as well as useful tips and hints for IT, digital & cybersecurity
Dudley IT services
We offer many IT services in Bromsgrove and Redditch, these include cybersecurity, cloud computing and migrations, data back-up and disaster recovery, Microsoft 365, telephone (ViOP), IT consultancy and connectivity - internet, WiFi and 5G.